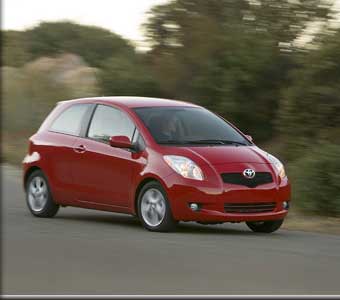 Toyota Ireland is to recall some models of its Yaris car due to a problem with the centre pillar housing the front seat belts.
The recall affects models manufactured between June 2005 and April 2007.
Owners of the vehicles involved will be notified by post in early February of the details of the recall.
Toyota dealers will remove both pillar pads from the centre pillar at no cost to owners and the refit should take no longer than 40 minutes.
The problem is related to the front seat belt retractor's pyrotechnic pretensioner sound insulator.
Toyota says there is a possibility that the sound insulator may become damaged by the high temperature gas generated from the seat belt pretensioner when it is activated in the event of a crash.
When a car is involved in a crash the front seat belts are quickly drawn back by the pretensioners but Toyota has found the problem has arisen because of the improper position of the centre pillar sound insulator.
Toyota says there is no fault with the seatbelt.
The total number of vehicles affected worldwide is 1,279,693 with 9,841 vehicles in Ireland.
According to Toyota there have only been two cases reported worldwide, none in Europe.