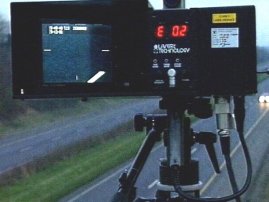 Over half of motorists do not believe that the introduction of new speed cameras will be used only for road safety purposes.
Automated cameras are due to be installed on our roads by a private company by the middle of next year.
Gardaí have said they would be used to make the roads safer and would not be deployed simply to raise funds through fines.
AA spokesman Conor Faughnan has said a survey by the AA has found that 53% of drivers believe the system will not be fair and could be used as a money-making exercise.
This sounds just like the driving test and NCT  in Ireland.
Posted on: January 2nd, 2009